Travel Visa and Passport Expediting Services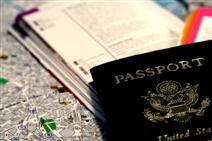 Embassy Document Services LLC, (EDS),
is dedicated to assisting our customers in acquiring travel documents in an efficient, timely, and cost effective manner. We strive to convey a true sense of personalized attention to all of our clients. Success will be measured by our clients choosing us because of their belief in our ability to meet or exceed their expectations of honest, prompt service and expertise resulting in a less stressful and more enjoyable travel experience.
We offer Translation and Interpretation services of exceptional quality and professionalism. Our linguists are certified by the Embassy of the Russian Federation in the United States and are the members of the American Translators Association. We will help you meet your language needs by translating any documents or by interpreting for you in any offices of the United States. E.g. in court hearings.