Travel Visa and Passport Expediting Services
Customer Comments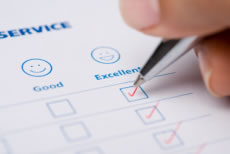 Read what our Customers have to say about us!
I have received my passport. Thank you so much for all your help. You really made this process as painless as possible. Really appreciate everything you have done. I will be sure to pass along my great experiences with the rest of my colleagues here.
-Many Thanks, Juan
You and your staff certainly went out of their way in helping me obtain my visa on such a short notice. It arrived Saturday as we had hoped in time for me to make my evening departure. It was tight but you stayed with me all the way. You customer service is tops!
-My many thanks. I'll be back. John
We just received Jonathan's passport/ visa. Thank you so much for your excellent and quick service; no wonder you have such a good reputation here – it is well deserved!
We will be sure to use your services again should the need arise and will be happy to refer other Disney travelers to you as well.
-Linda
Svetlana helped us to get Russian citizenship and passport for our us-born baby.
We just received the documents and want to say how happy we are with EDS services.
Highly recommend!!!
Thank you Svetlana,
-Kamilla-
Hello Svetlana!
I got the passport and the visa. Thank you for your excellent work!!! I'll be sure to recommend your services if somebody ask for a reference.
-Yevgeniy Y.
Hello Svetlana,
I've been away for a couple of weeks but Andy let me know that the visas had been received and I was happy to find my FedEx packet when I returned on Saturday. Thank you for all your help in this effort. We couldn't have done this without you! I'll be happy to call you again and recommend EDS whenever I get the opportunity.
-Sue
Dear Svetlana,
I want to express my deep appreciation for your help. I talked to our travel department and I will contact you for the next visa requirements.
-Michael O
Thank you Svetlana! I have truly enjoyed communicating with you and appreciate your attention to the handling of my wife's travel Return permit to Russia. You are a woman of your word and most efficient in the handling of documents for your customers. I know my wife agreed with me very much so. So once again...I thank you.
-Michael E. B.
Уважаемая Светлана,

Получил новый паспорт, все выглядит замечательно. Спасибо Вам за вашу работу и за сэкономленные деньги и время!

С уважением,

-Александр
Dear Svetlana,
Thank you for promptly administering my Visa. I will continue to use and will recommend your services to anyone in need of your professionalism.
My wife and I express our gratitude.
-Edward and Tatiana W.
Уважаемая, Светлана!
Сегодня получил паспорт. Теперь будем ждать мамин.
Очень доволен Вашими услугами. Буду рекомендовать Вас своим друзьям и знакомым.
Спасибо,
-Александр
Your're Wonderful !!! The Re-Entry Documents Arrived Via Fed-Ex.
Thank You Very Much For All Your Greatly Appreciated Help. You Made The
Process Flow Smooth And Quickly.
-Leanna
I've received my passport and I'm very happy. Thank you so much for doing an excellent job, Svetlana!
Best regards,
-Tatiana
Hi Svetlana –
I just wanted to thank you again for all your help with my Visa! I really appreciate everything you did for me!
Have a great day!
-Wendy
Уважаемая Светлана,

Получил новый паспорт, все выглядит замечательно. Спасибо Вам за вашу работу и за сэкономленные деньги и время!

С уважением,

-Александр
I wanted to thank you for processing and getting our visas. I think you do a great job and I'm so glad I was given your name. Thank you for all you do to make the process easier for people who want to visit your country. Looking forward to a great trip.
Thank you
-Jose
Здравствуйте,Светлана!
Я получила мой паспорт 29.06.2013.
Огромное вам спасибо за помощь. Было очень приятно с Вами иметь бизнес.
Надеюсь,что это не последний раз.
С уважением,
Ирина
-Ирина Космачева
I am truely happy with your service. Working with Svetlana Klimovich was a breath of fresh air. She went above and beyond to help me and my son with our visa situation- which was not an easy one. She updated us constantly on the timelines and changes. She was professional and knew her business. The whole time working with her I felt that I was in good hands. So, thank you so much for the service that you provide to Russian citizens in America, my life would be a lot harder if it was not for you!
-Tatyana
I wanted to thank your firm and Svetlana personally for making it possible to accomplish what I would have never been able to do without your company's help. I have just received my new Russian passport for foreign travel, a confirmed Russian citizenship for my young child, and a Visa for my husband. Now we will be able to travel to travel as a family! Everything was done so professionally and with such understanding of everyone's personal circumstances, even with "a human touch". I'll be forever grateful. I will sincerely recommend this firm's services to all my friends and acquaintances whenever they need assistance with travel documents.
-Elena A.
Hi Svetlana,
I wanted to thank you one more time for everything you have done for us.
You are wonderful very helpful and pleasure to deal with. :)
My son is traveling on July 28th. Him and my family can't wait and looking forward to meet and spend some time together since it has been 5 years since he visited last time.
Once he is back I am looking forward reaching out to you again to initiate his Russian citizenship confirmation process so he can get his passport eventually...
Best of everything to you!
-Julia L.
Светлана, я получила документы! спасибо огромное, результатом очень довольна!
Удачи
-Тамара K
I just wanted to thank you again for your work on my visa for my recent visit to Russia. Your courteous, thorough, and prompt attention to my visa application was greatly appreciated. Thank you also for alerting me to the discrepancy in the dates in my invitation letter and the dates I expected to be in Russia. Your care in reviewing the data and letting me know immediately about the discrepancy was especially important given we were working with a short timeframe.
-Julia
I still cannot thank you enough in your help with securing all at the visas for the my family (especially Oman). I have some clients who will be traveling to China and need to know what your fees would be for a party of two on a tourist visa. Please let me know at your convenience.
-Thank you and best regards, Kim
Дорогая Светочка, большое спасибо за ваше время и кооперативность. Паспорт получила даже раньше чем ждала. Уже посоветовала и дала ваш телефон нашему знакомому и отрекомендовала вас с лушей стороны. Буду рекомендовать Вашу компанию всем, кому нужно. Светлана очень доброжелетельная,профессионально и терпеливо помогла мне и надеюсь и моей дочери скоро тоже. Светочка, успехов вам во всем!
С уважением,
-Вика М.
I just received the passport 5 minutes ago. Thank you. You are magic. You will be my first choice when getting visas for the group and I'll make sure to let others in the company know how efficient and affable you are.
-Herm
You are amazing! Thank you so much, Svetlana. You will be our first contact in the future, as well.
-Hollis
That sounds awesome! I'm very impressed at the speed with which you were able to get the invitation letter. I'm glad I called you. Thanks for the update.
-Stephen
I appreciate your prompt and diligent service. I will recommend you to other people that will need to travel to Russia. Thank you very much!
-Lex
I just received my passport and invitation. Thanks for providing excellent service! I'll recommend you to my colleagues at ...
-Regards, Brian
Passport with visa received. It's been great working with you!
-Jennifer
Svetlana, you are on top of it! I will notify you when the passport arrives.
-Thank you for everything, Mike
Good Morning, I did receive passport on Monday and everything looks great. Thanks for your wonderful assistance...
-Best Regards, Chris, Travel Coordinator
Thank you very much for everything. We appreciate your assistance.
-Kandaace
Thank you very much for letting me know you have shipped, and for providing the tracking number. This will be very helpful, in the event we need to locate. I appreciate all of your assistance pushing everything through in time for trip next week.
-Kind regards, Holly
We received Passport yesterday! Thank you so much for all of your assistance.
-Misty
Thank you for another successful job at getting a Russian visa in such a short amount of time. I am thankful that you are willing to work with us on such time limits. I have received the passports.
-Thanks again and best regards, Amy
Svetlana thank you. You are an angel. I appreciate so much the work you are doing for me. I want you to know, though, what I appreciate more than anything is your understanding, and being a friend to me through all of this. You have a loyal client, and a true friend. It is very hard at times. Very hard. And I know you understand what I mean. I promise to recommend you to anyone I know that needs this service. It is the least I can do.
-Take care, Chris
It's been a wild ride in getting invitation, other documents & all information correct, due to bad communication (or lack thereof), but once I found this site, it all went straight & smooth from there. I was able to send many questions at any time & every time they would be answered, & quickly. The support couldn't be better & I am happy with the results ..thank you Svetlana for your help & understanding. I will be back again!
-Sincerely, Michele